Cork Flooring
Sustainable, stylish, and 100% natural, cork flooring has currently made a comeback with lovers of retro style. A smarter alternative to traditional hardwood, cork flooring was first introduced to the scene a half-century ago. Cork flooring is a soft and gentle on your joints, not to mention hypoallergenic. Naturally-sourced, unique in its patterns, and offered up in a wide array of colors and patterns, and both plank and tile form, cork flooring is an organic marvel you'd be wise to consider for your upcoming renovation project.
At L & M Carpet One Floor & Home we carry a wide variety of cork flooring, including wonderful options made by our exclusive Voyager line. Are you intrigued yet? Here are some things you should know about cork flooring.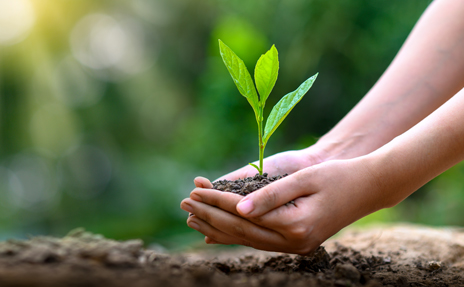 Cork Flooring Basics
Derived from the bark of a cork tree, cork flooring is made from the same materials you'd find atop your favorite wine bottle. Cork material is harvested from the trees' bark: since the process doesn't damage the tree, cork is considered one of the industry's most environmentally friendly flooring types. Like other types of hardwood, it can be refinished, thus requiring less frequent replacement.
Cork Pros and Cons
There are many other reasons to love cork flooring. Its strong insulating properties will ensure your space remains at a comfortable temperature. Cork also absorbs sound vibrations, making it a great material for those who enjoy playing their music or movies on high volume. Cork flooring is installed using adhesives, or as a floating floor.
A few things to keep in mind: cork does have a detectible "earthy" smell and like all wood, it can react to humidity or extreme heat. It will also fade over time if exposed to direct sunlight.

Want to learn more about our natural bamboo cork flooring options? Visit our Mechanicsville, VA showroom and chat with our flooring experts today.