Backsplash Tile
Are you a homeowner seeking an instant update that will immediately transform you walls? Consider a customized tile backsplash. With new tile variations regularly appearing on our shelves, it's easy to create your perfect tile composition, whether your style is classic or contemporary. At L & M Carpet One Floor & Home in Mechanicsville, VA our seasoned decorating specialists can help you find the perfect tile for your new backsplash: a tile that's the right match for your space and function needs.
Create a Custom Backsplash
Does a certain color scheme call to you? Are you a trendsetter, or are you someone who prefers something more understated? There's no right or wrong answer, and there are many, many different ways to incorporate beautiful backsplash tile into your favorite spaces. In fact, virtually any type of tile sold for flooring can also be installed on a wall. Today, there are tiles made from many different types of materials, including metal, ceramic, stone, porcelain, and mosaic.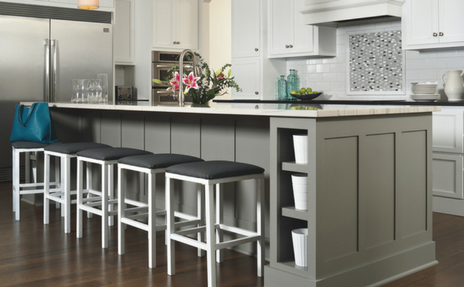 Durable protection
An elegant and enduring alternative to wallpaper or paint, tile backsplashes are a wonderful option for your kitchen or bathroom. Tile readily resists moisture, so it's the perfect addition for areas prone to food splatters or soap splashes. It easily wipes clean, while preventing any water from making its way into your inner walls.
Easy to Maintain
Tile backsplashes, like tile floors, are made for easy keeping, and utmost resilience. Best of all: in the rare event that a single tile cracks or dents, it's a pretty straightforward process to replace tiles one at a time – which, let's face it, is a lot simpler than repainting your whole wall!